Cashew Nut Cutting Machine
An Automatic cutting machine is used to cut boiled raw cashew nuts and separate the cashew nuts from the shell. There are two types of cutting machine "2_Blade" and "4-Blade". Number of cutting machines are changes with plant capacities.
An automatic cashew cutting machine which is also called cashew shelling machine performs the first significant job in the cashew processing procedure. Our proficient engineers have designed a piece of precision cashew machinery that greatly improves the efficacy of the shelling operation. Our cashew cutting machine has an effectiveness of 95%, but we are capable of modifying the machine so that it performs better and manufacturing costs are reduced. The shelling machine's blades pierce and split the raw cashew nut and the shell cracks open without severing the kernel. After the shells are removed, the nuts drop and are gathered underneath the cutter.
Our team of engineers design technically advanced cashew cutting machinery at affordable prices and provide excellent service. We believe that there can be no compromises in the manufacturing of cashew processing machines and so stringent production rules and a very high standard of ethics are maintained. Our cashew cutting machines are available in various specifications so customers get precisely what they want.
There are a number of industries in the cashew nut field, but we are the leaders when it comes to manufacturing a cashew cutting machine. The machine is used to cut large stocks of cashews. Our engineers design and assemble then at our state-of-the-art production unit. The features of this machine are its easy installation process and little power consumption. We are also the largest cashew cutting machine manufacturer in Gujarat.
No
Description
Parameter
1
No of Cutter
4 No
2
Gear Box Ratio
20:1
3
Motor
1 HP, 3 Phase Motor
4
Power Consumption
1HP Three Phase
5
Working Capacity
24 x 7 Hrs
6
Cutting Accuracy

Whole Kernel Ratio: 96% (Single Pass)

Broken Ratio : 2-4%

Uncut Ratio: 6-7%

7
Total Cutting Capacity
100KG/ HRs,
8
Dimension
L X W X H - 4.0Ft X 4.0Ft X 7.0Ft
9
Weight
380 kg(approx)
High Quality Cutter Head With Long Life.
Used VFD For Adjustable speed of shelling.
Easily A/B/C Size Cutting.
Mix RCN Also Easily Cutting.
Easy For Service.
No Need Any King Of Adjustment For different origin or diffrent sizes its auto adjusting.
Sturdy construction
Very low noise
High safety
No Need Skill labor for blade setting
Easy process management
Easy maintenance
No
Description
Parameter
1
No of Cutter
2 No
2
Gear Box Ratio
30:1
3
Motor
0.5 hp, 3 phase motor
4
Power Consumption
0.5HP Three Phase
5
Working Capacity
24 x 7 Hrs
6
Cutting Accuracy

Whole Kernel Ratio: 96% (Single Pass)

Broken Ratio : 2-4%

Uncut Ratio: 6-7%

7
Total Cutting Capacity
22 - 27 kg/h
8
Dimension
66"* 23"* 17"
9
Weight
140 kg(approx)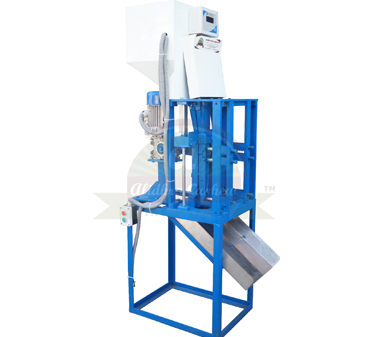 High durability
Smooth texture
Excellent quality
Sturdy construction
Number of Operators – 01
Very low noise
High safety
Needed labor skills
Easy process management
Easy maintenance
Low-cost maintenance